Can learning Bible verses "
really" 
be this much fun? Watch this video for a sneak peek
Why the Church Grower Game?
Ready to bring families, friends and ministry members together through a fun, relationship building and learning framework that promotes positive mental health, creativity and church growth while showing love one to another? Well, I have just the thing!
Do you remember how fun it was to go to Sunday School, Bible Study and Bible Training Union (BTU) as a kid? I can truly say I had the best Sunday School Teacher ever! We would have Bible drills, plays, concerts, field trips, etc. I was so inspired by my Sunday School teacher that I started assisting her in teaching the 4 to 6 year olds Sunday School class when I was 13. 
You see I grew up in a home with 4 brothers and no sisters. I wasn't the oldest neither the baby so going to church was where I could feel special, escape from all the testosterone, and hangout with other females. Even after relocating from New Orleans to Florida over 38 years ago, I still remember the good times I had with friends I met while attending church.
Let's fast forward to adulthood. As a creative youth ministry teacher of over 40 years teaching 4 to 12 yr olds and adults, I am still passionate about fulfilling my mission to leave a natural and spiritual legacy. Therefore, I love cooking and teaching youth how to cook in youth ministry. But most importantly, I love laying a spiritual foundation through the Word of God and creating lasting memories families can look back on to put a smile on their face, have a good laugh or two and get a sense of knowing everything is going to be all right even through tough times.  

Problematic Stats and Solution
Based on the survey taken by Barna  in 2020 on the state of church attendance because of the covid pandemic, stats found that 26% Boomers, 35% Gen X and 50% of Millennials stopped attending church.
3 things people were looking for and find valuable in church attendance:
1. Prayer and Emotional Support.
2. A Bible Centered Message of Hope and Encouragement.
3. Connection and Community. 
So when your outreach ministry partner with the Church Grower simple yet powerful framework, we can aide in helping lower these alarming stats to help attendees begin to experience community, support and so much more through God's Word.  
But reality is that families are constantly being pulled away from attending Bible Study, Sunday School and Sunday Service because of work, school, extra curriculum activities, etc, and more recently because of the COVID pandemic. Statistics show that daily Bible reading had already been declining, but worsened during the pandemic, according to the annual State of the Bible report. 
Additionally, society as a whole is doing its best at trying to stay safe by staying home, working from home and spending quality time together as a family. Therefore, families are playing board games again to have fun, entertain and take their minds off of what's going on negatively to stay safe physically and mentally. But there weren't any board games to help on a spiritual level to deal with the stress, depression and anxiety they were experiencing.  
In lieu of this, I believe the Lord heard my prayer and cry. So, in line with my gift of being a teacher, my passion and creativity, the Lord put in my spirit the Church Grower Bible Trivia Board Game. I said, ok God, what's going to make this Bible Trivia Game different to the point that people will want to get back to reading the Bible, praying, sharing their testimony, giving thanks, eager to get back into their local church and spread the gospel? The word backslide came to me and from there I created the Church Grower Bible Trivia Board Game according to His design.  
Now creating a board game was uncharted territory for me but glory be to God for the acceleration that took place.
So, let me introduce you to the Church Grower Board Game: When you play the Church Grower Board Game, you will see how easy or not so easy it is to grow a church, remain in church and use your God given creativity to not backslide. 
This game is great for those who are beginners or seasoned and want to:
Pass down Bible knowledge
Build community and relationships

Tap into your God given creativity

Be comfortable singing, praying, sharing your testimony and so much more
Reach the end times harvest of souls and

grow your local church.  
Get this game and host a Bible Trivia With A Twist Game Day for your family, ministry, faith based organization/group or give as a gift to leave a natural and spiritual legacy to help grow the church, increase Bible knowledge and make an impact for the kingdom of God. Let's grow the church and get the Word of God into the hearts and minds of His people through food, fun and fellowship!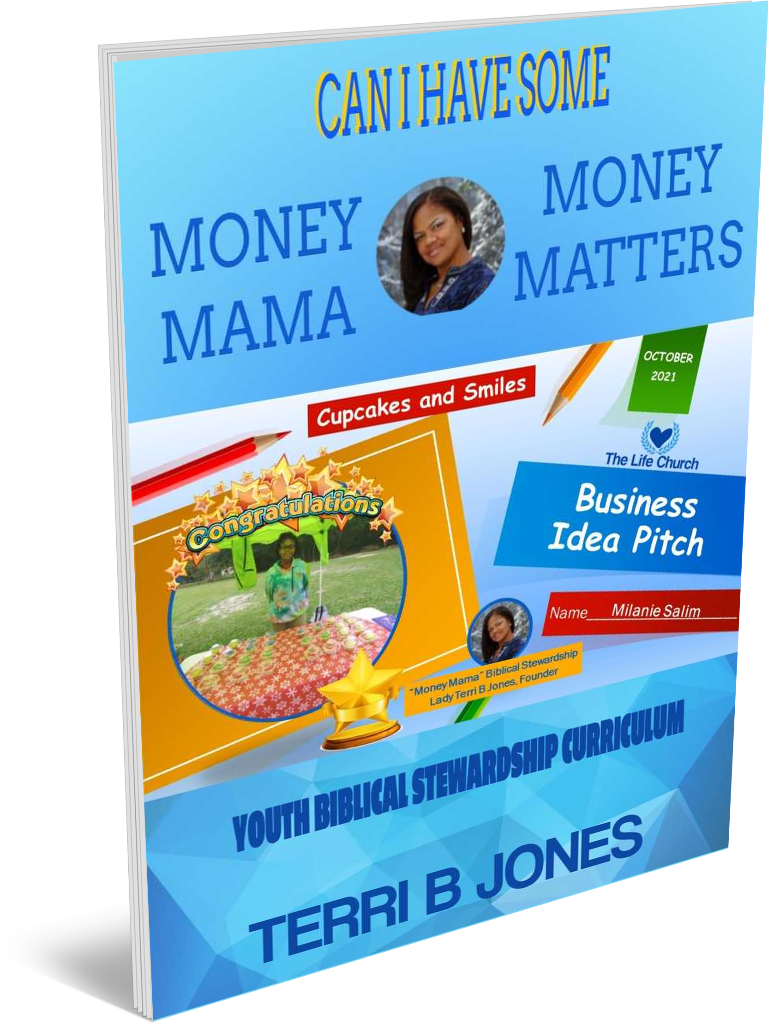 Can I Have Some Money Mama?

Are you financial literacy advocate looking to help youth learn and understand how the family can implement faith into their daily money matters? In the "Can I Have Some Money Mama?" Curriculum, the youth will learn:
What Does The Bible Say About Money Mama?
I'm Ready to Save Some Money Mama
I'm Ready to Earn Some Money Mama
How do I Pitch My Business Idea Money Mama?
How Do I Earn Online Money Mama?
Teaching biblical financial literacy to youth will provide them with a strong foundation for financial decision-making and give them an opportunity to understand what it really means when they ask the question "Can I Have Some Money Mama?,
They will be positioned to be responsible stewards of resources, implement practical money management skills, and a sense of purpose and generosity as they create a budget, choose a career path and use their creativity to create a product that solves a problem. These benefits can significantly contribute to their financial well-being and personal development as they grow into adulthood.
Email me to chat about hosting a workshop here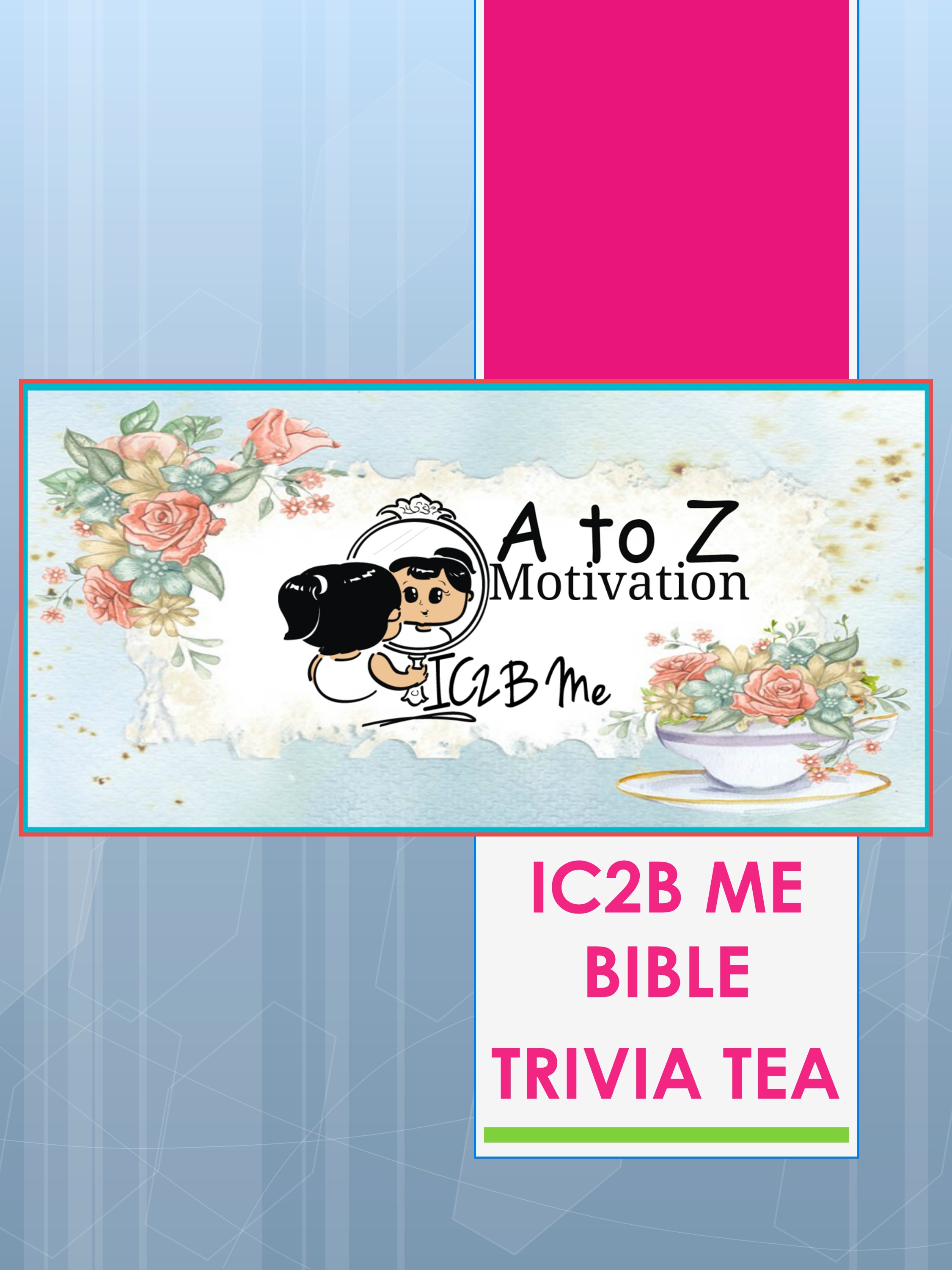 IC2B Me Bible Trvia Tea Party

Ready to embark on your journey of self-discovery by learning what self-love is and then immersing yourself in exercises to help you build your self-esteem and improve your relationships?
Here is what sets this tea party from other tea parties:
·        Proven techniques—I was able to love myself by seeing who I really am and having the right mindset daily to override wrong thoughts and views.
·        Positive prompts and motivating activities—Explore all that you are with journaling exercises that will help you tap into your God given creativity and let go of limited beliefs. Includes writing space for reflection and introspection.
·        Empowering affirmations—Use childlike faith to boost your positivity and nurture yourself using the uplifting affirmations you devise, speak and write down throughout the experience.
Email me to chat or Book A Tea Party here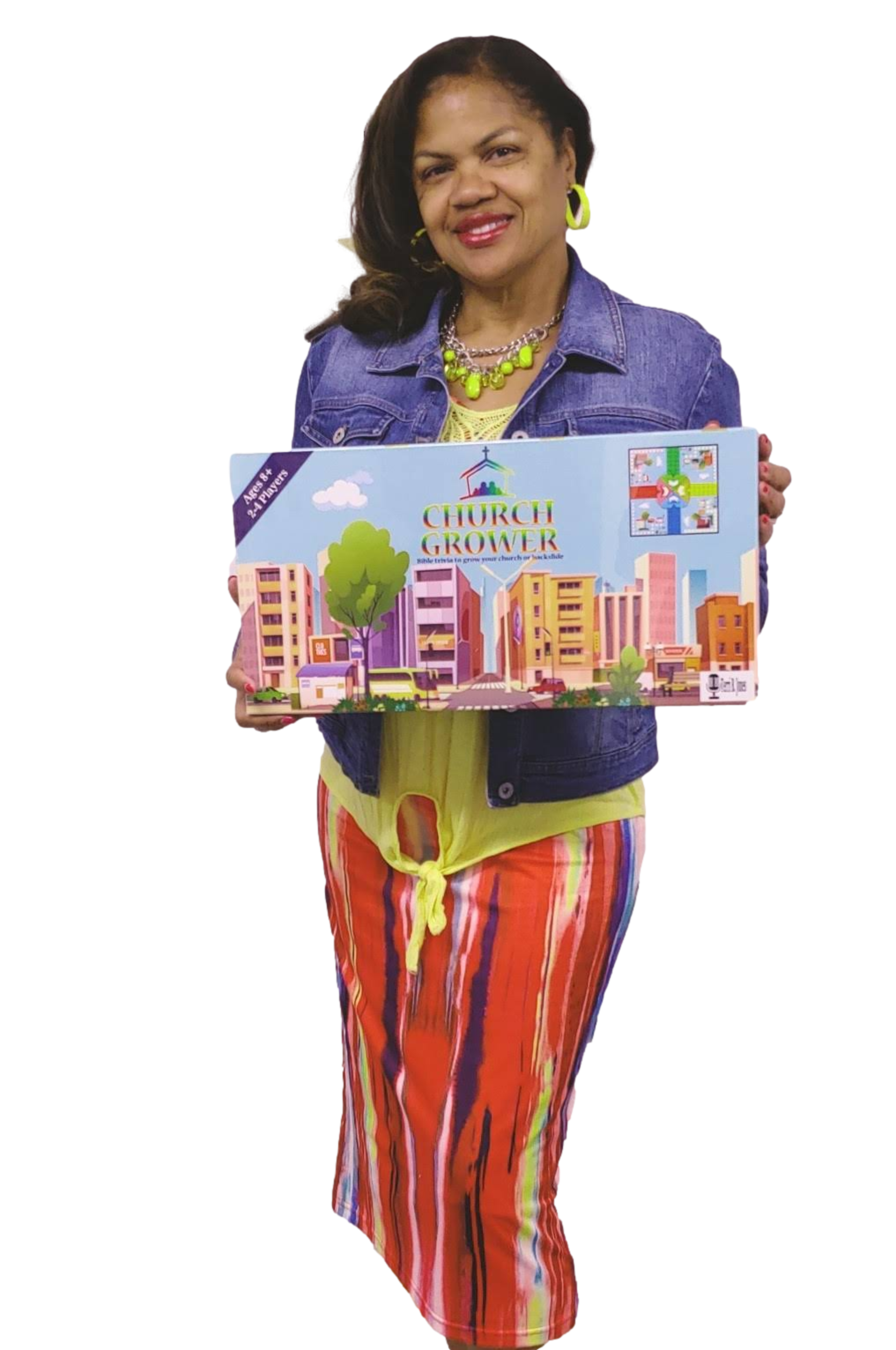 Meet Terri B Jones
Terri B. Jones is affectionately called "Lady T"at The Life Church which she and her Navy Veteran husband Pastor Thomas H. Jones founded 3 years ago. She is "Grandma Chickee" to several grandchildren. She is a native of New Orleans, LA. and has resided in Jacksonville, FL for over 38 years. Technology, education, and entrepreneurship have been my passion since I was a teenager with six streams of income. She has 35 years in IT at a Fortune 500 Insurance Company, 15 published books, loves to cook, workout, play fun games and help others tap into their God given creativity to generate wealth. Lady Terri is co-owner of TJ & TJ Insurance Agency and Jones Home Loan Mortgage, internationally known as " The Pillow Lady" for her kneeling prayer pillows, " Grandma Chickee" for her Author's Academy Nominated "Kids Cooking Kid Friendly Kitchen Safety Tips Book and " Alexa Skills Expert " for developing 15 Amazon Alexa Skills. She is the Marketing Strategist Admin in the Black Owned Business Jacksonville (BOBSJax) Facebook Group with over 10k members teaching weekly marketing strategies to keep local businesses abreast of online marketing strategies to grow brand, reach and revenue and retirement readiness strategies. She is founder of Terri B. Jones Live, a highly sought-after Speaker, Author, Book Publisher, Podcaster, Trainer, Coach, Course Creator, Website Designer, Online Marketer, Amazon Skills and Google Actions Developer. Lady T's latest achievement is the launch of The Church Grower Bible Trivia Board Game at the age of 60 in 60 days and during 2022 Black History Month with a mission of having 1,000,000 families experience time with God's Word through food, fun and fellowship.


Check your inbox to confirm your subscription